Andrology Services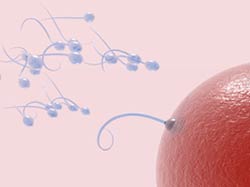 Semen Analysis, Cultures and Specimen Preparation for Fertility Procedures
Andrology is the medical specialty that deals with male reproductive health. As California Cryobank is a licensed reproductive tissue bank and andrology laboratory, we are uniquely qualified and proud to offer Andrology Services to clients and their physicians.
To set up an appointment or for additional information please call California Cryobank.
New York, NY: 877-885-2796
Services Currently Available at our N.Y. Location only:
Semen Analysis with Morphology:
Performed to assess the characteristics of a semen specimen. It is recommended to abstain from an ejaculate for approximately 2-4 days prior to having a semen analysis. Analysis parameters include: sperm count, motility, volume, liquefaction time, pH, sperm forward progression, round cells, agglutination and morphology.
Semen Cultures:
Performed to assess the presence of infectious organisms in a semen specimen.
Gonorrhea/Chlamydia Testing:
Tests available (performed on urine specimens) for Chlamydia Trachomatis and Neisseria Gonorrhea.
How It Works
Andrology services are performed for local clients on site at our New York, NY laboratory. All services require a signed order for specific testing from your physician. Appointments are required.
Our specially designed deposit rooms provide complete privacy and include DVDs and magazines. A spouse or significant other is allowed in the room with the client.
At home collections are also possible if specimen is brought in within one to two hours of collection time. Appointments are required for home collections. Please contact California Cryobank to arrange for a specimen drop off time and to receive the paperwork you will need to complete prior to the drop off.
To protect the intended recipient and to comply with state law, California Cryobank requires screening for all male clients prior to sperm wash preparations. The law allows no exceptions for husbands or sexual partners of the recipient. For all infectious disease screening performed at a California Cryobank office, it will take approximately 7-10 days for the results.